Customer Feedback
Meet some of my customers & read what thier owners say.
Tilly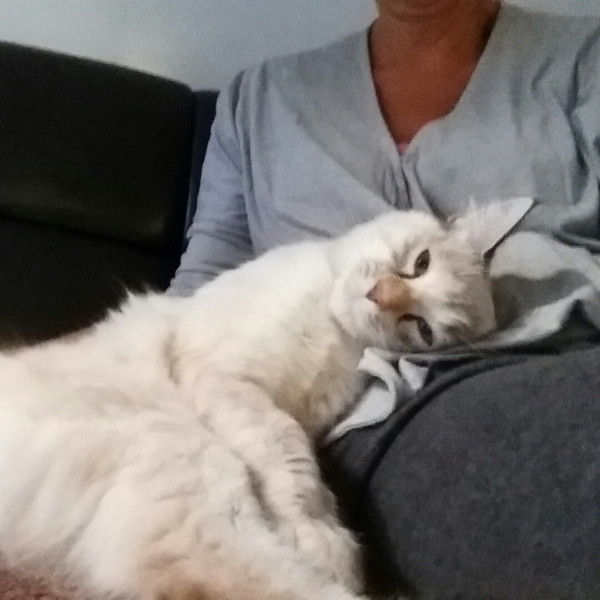 Tilly (Ragdoll x) loved her stay with Lisa while we went on holidays. I visited many catteries to find the right one for our Tilly and felt really sad after viewing many of them, they were literally a cage with a bowl for food and water, some didnt even have toys for the cats to play with. I saw Lisa s post pop up on facebook and was so relieved i had found a beautiful place for Tilly to stay, it was perfect and Lisa is lovely. Highly recommend her to anyone looking for a place for their furbaby
Renata Wissman via Facebook
Lucky spends 1 week every month at Small Furries and is very happy in his 2nd home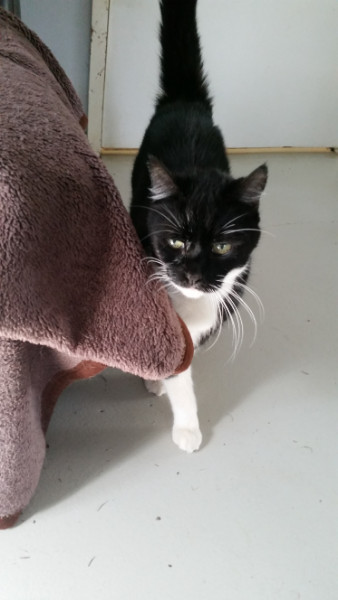 Lilly & Nikki became BFFs when they stayed at Small Furries together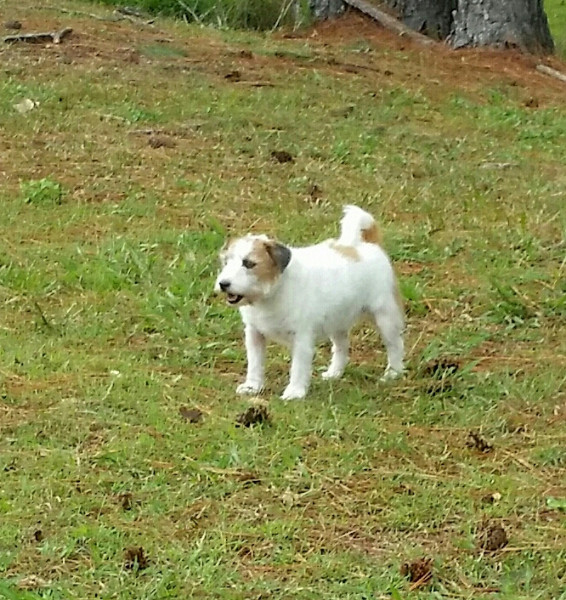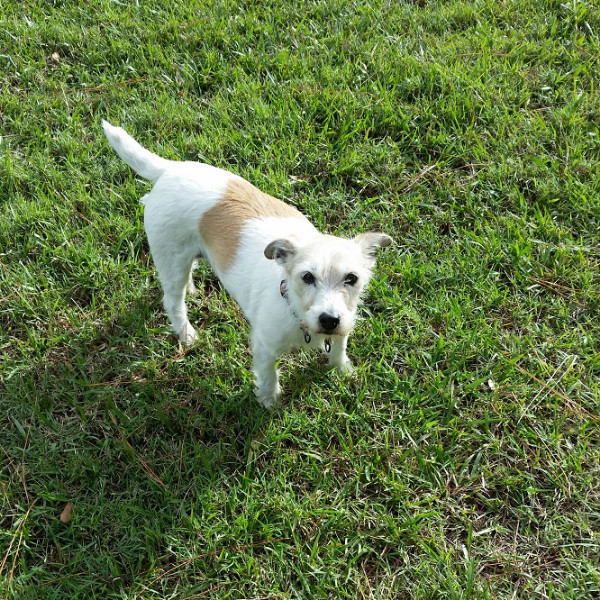 Frankie enjoyed a nights stay at Small Furries before Bette went to look after her in her own home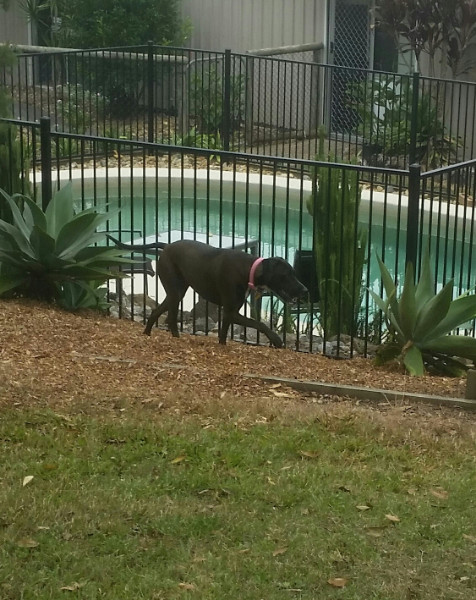 Chloe is a regular at Small Furries & even helped out when I did renovations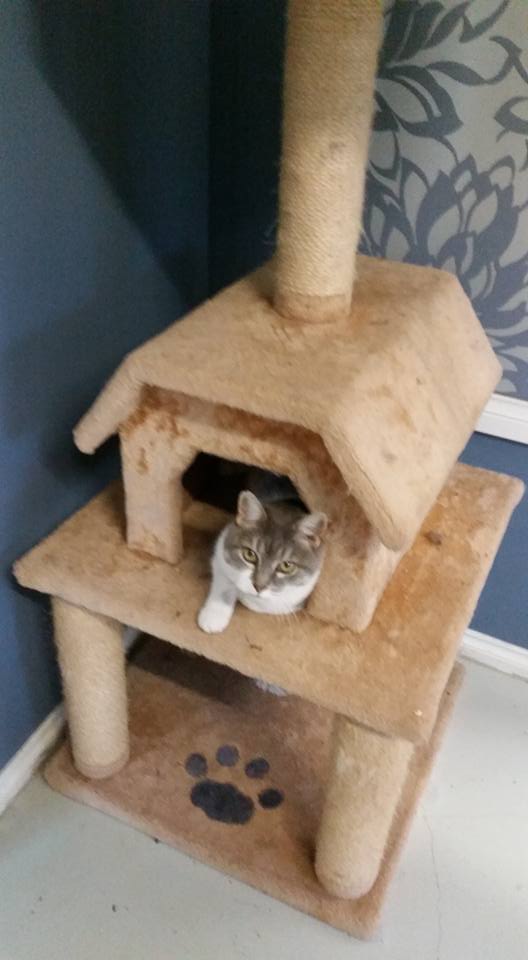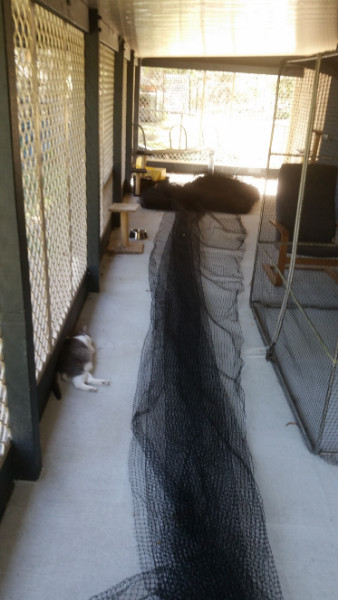 Bailey had a lovely time making new friends at the dog park
.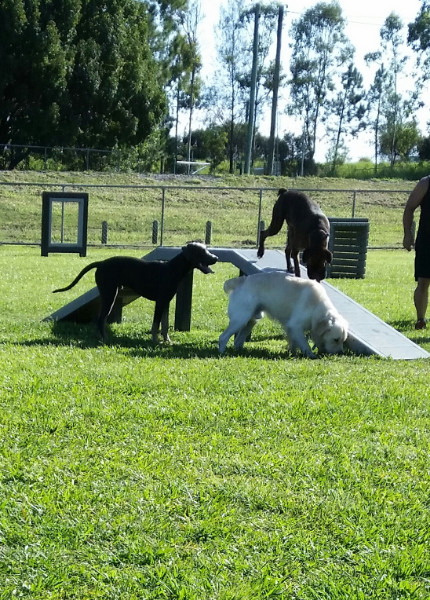 Rebecca Craker reviewed Lisa's Pet Products & Pet Minding Voted Favourite Gold Coast Service — 5 star
Lisa kept happily kept us updated and our dog seemed very happy when we got home from our holiday.
Sam & Ronnie had a great time getting to know each other on Sams first visit to Small Furries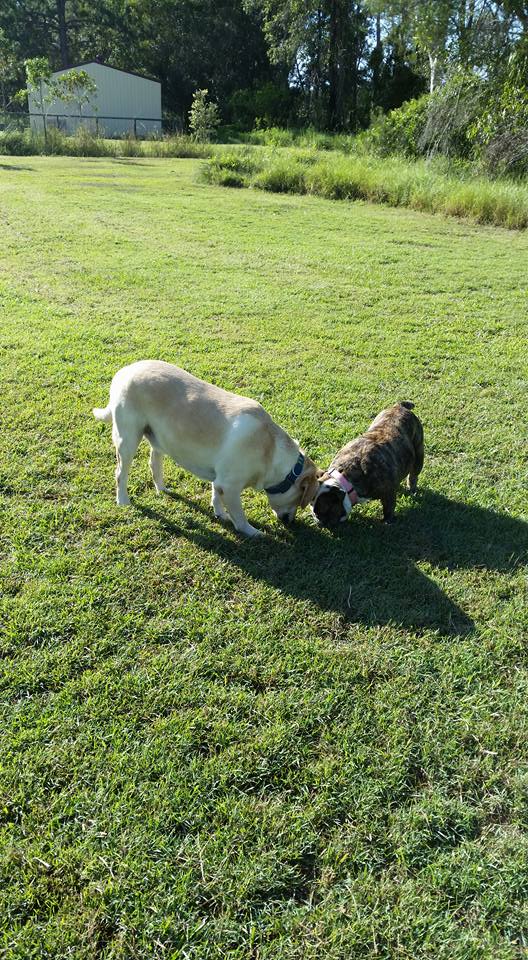 Nilla & Tuppy are back at Small Furries for another stay

Jet is having a lovely time staying at my house & exploring acreage
Possum stayis in her own home & gets 2 visits per day when her owner has to go away.
Copied from facebook
what a friendship it has been.Muppett (RIP) and possum would agree .
1 Year Ago Today
Friends on Facebook with Lisa Larman for 1 Year!
Rory, Charlie, Nikki & Penny had the park to themselves to enjoy a beautiful morning.

Lisa is awesome! We have a bit of a zoo at our place with 3 dogs, 2 birds and a fish and Lisa takes great care of them all. We're so happy to find someone who not only feeds our animals when we're not there but also goes out of her way to spend quality time with them. Lisa even takes our 3 boisterous dogs down to the river at our backyard for a swim on hot days. Thanks Lisa, you're the best!
Co Co enjoying a trip to the beach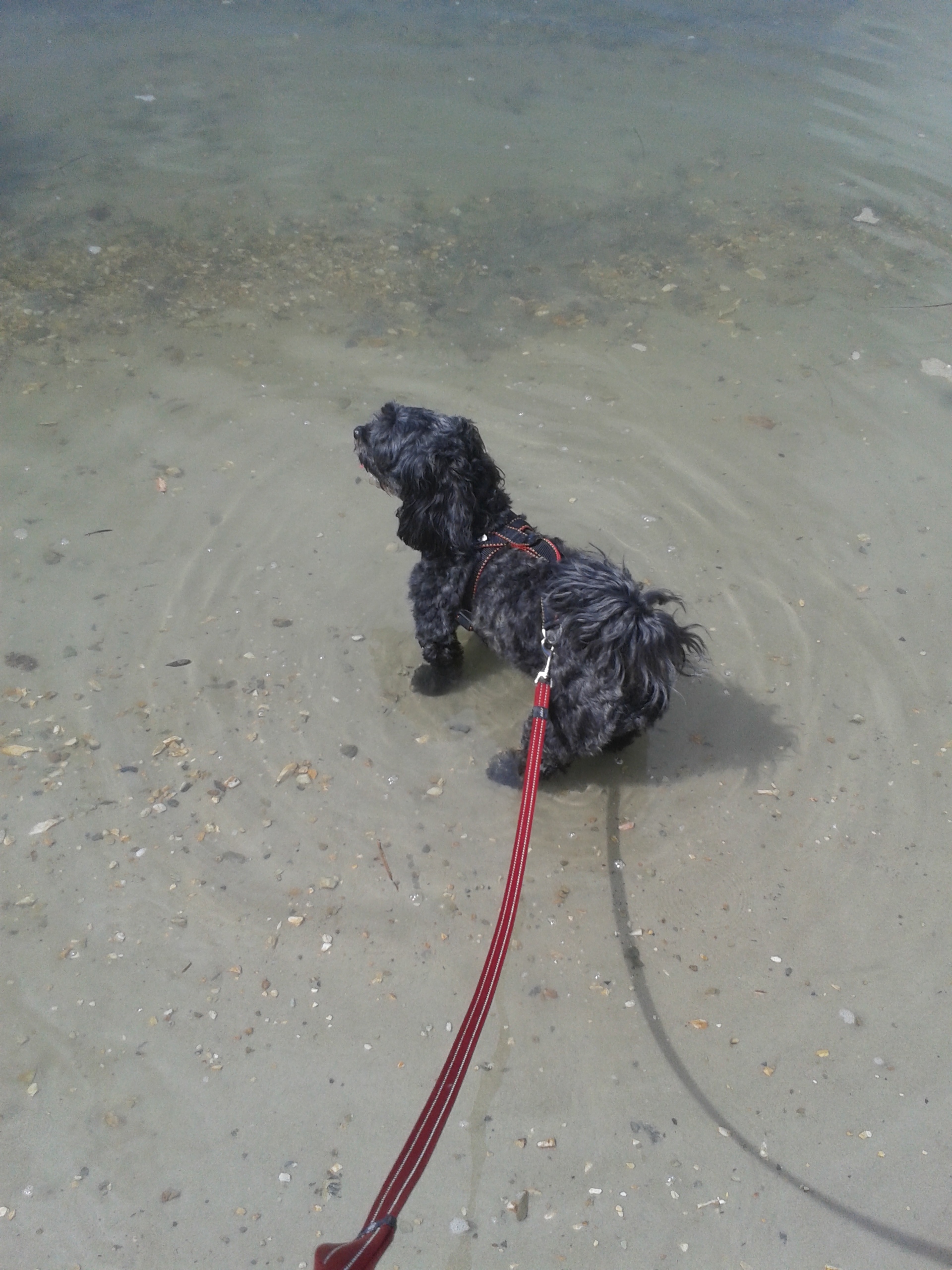 Posted by Chris Durrant.(Facebook) Hi Lisa, been meaning to do this for the last 2 days. Just wanted to thank you again for taking such good care of Coco last weekend, she seemed to have a wonderful time and lapped up all the spoiling...think you may have made a rod for your own back though...lol.
Princess enjoyed her Christmas holiday at Small Furries & getting brushed all the time

Lisa's pet minding service is great, highly recommend her to anyone looking around! My cat spent the week over Christmas at Lisa's boarding facility and seems to have enjoyed her little holiday!
Emmi catching her toy in her garden

Lisa did such a great job caring for our dog while we were away, and she kept us updated. It was great to be able to leave our girl at home and know she would be looked after.
Ellie on her daily walk with Scamp, Roxie, Ruby & Gracie
Highly recommend Lisa, she really goes that extra to make sure your furry loved one is comfortable and loved while in her care. Thank you so much
Peppa's first time being minded at home & she wasn't too sure at first, but soon got brave enough to come & see me

Chi Chi having a swim at the beach
What an amazing 2 weeks I had staying with Lisa, I've come home wagging my tail & happy & asking when can I go on holiday again! Thanks so much for everything you did for my baby girl and I can't thank you enough!! She will be back again soon for more love & cuddles
Vanilla & Tuppy on thier kast day at Small Furries, waiting for mum to pick them up.
Lin PetterwoodOh they look great Lisa! Thank you much.. Tell them to be good 'cos their Mummy and Daddy will be home tomorrow..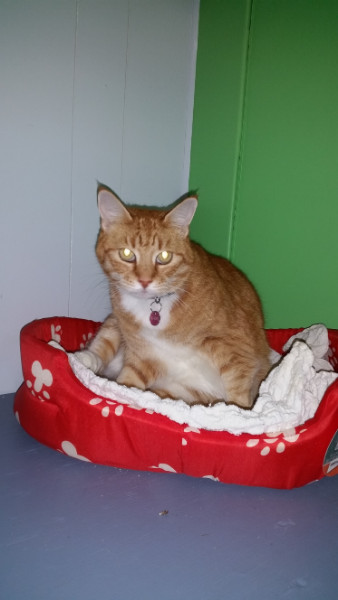 Lisa looks after Le-Ling for me every month while I am away on business.
I am so happy to have found her knowing my darling cat and my house
are safe when I am away. Pauline

Lisa has looked after our two dogs on a number of occasions. We feel very comfortable leaving them, knowing they are be
...
ing cared for like they are her own! Hudson and Kuma get excited at the mention of Lisa's name. Thank you for the brilliant service you provide Lisa!
- Michelle via Facebook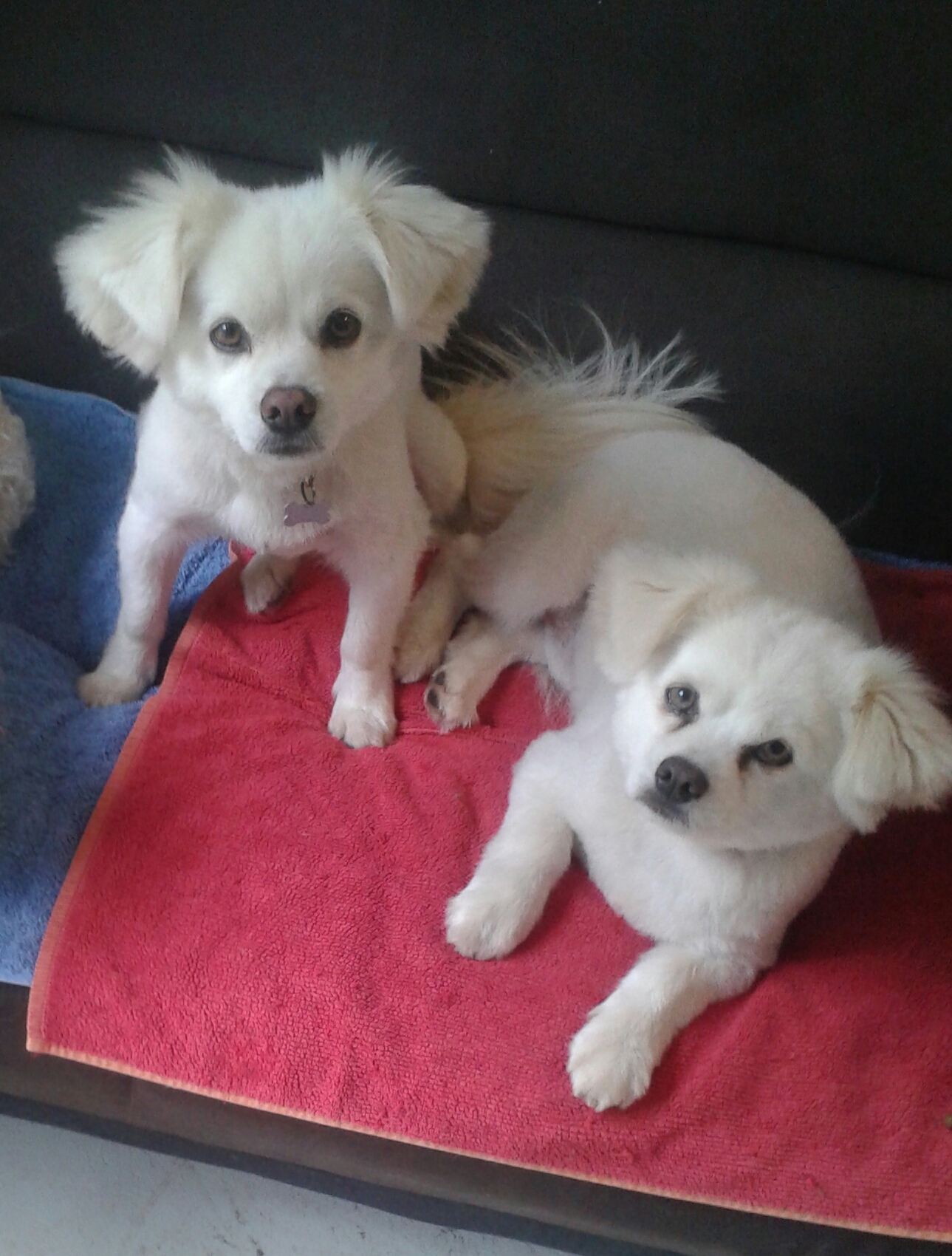 Charlie having a run in the park
Beth Stret
Thanks Lisa. He always is so happy with you.
Shaka & Sutu are a bit too old to take for a walk, so are happy to stay in thier own garden & have a fuss once they have been fed.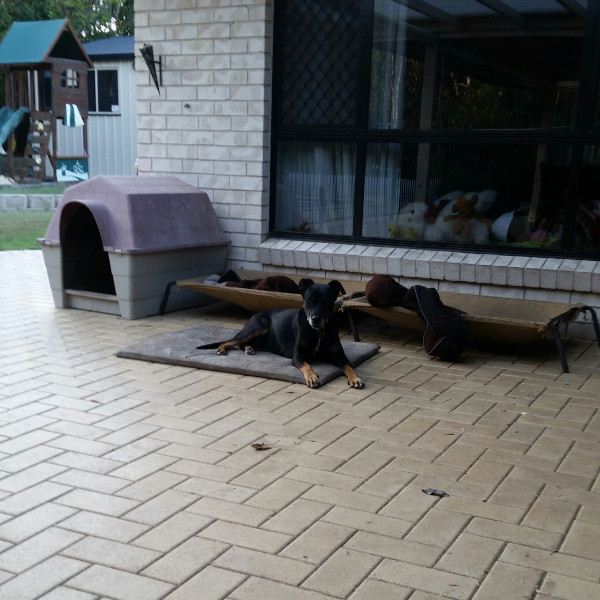 Stella loves comming to stay at Small Furries so she can play in the park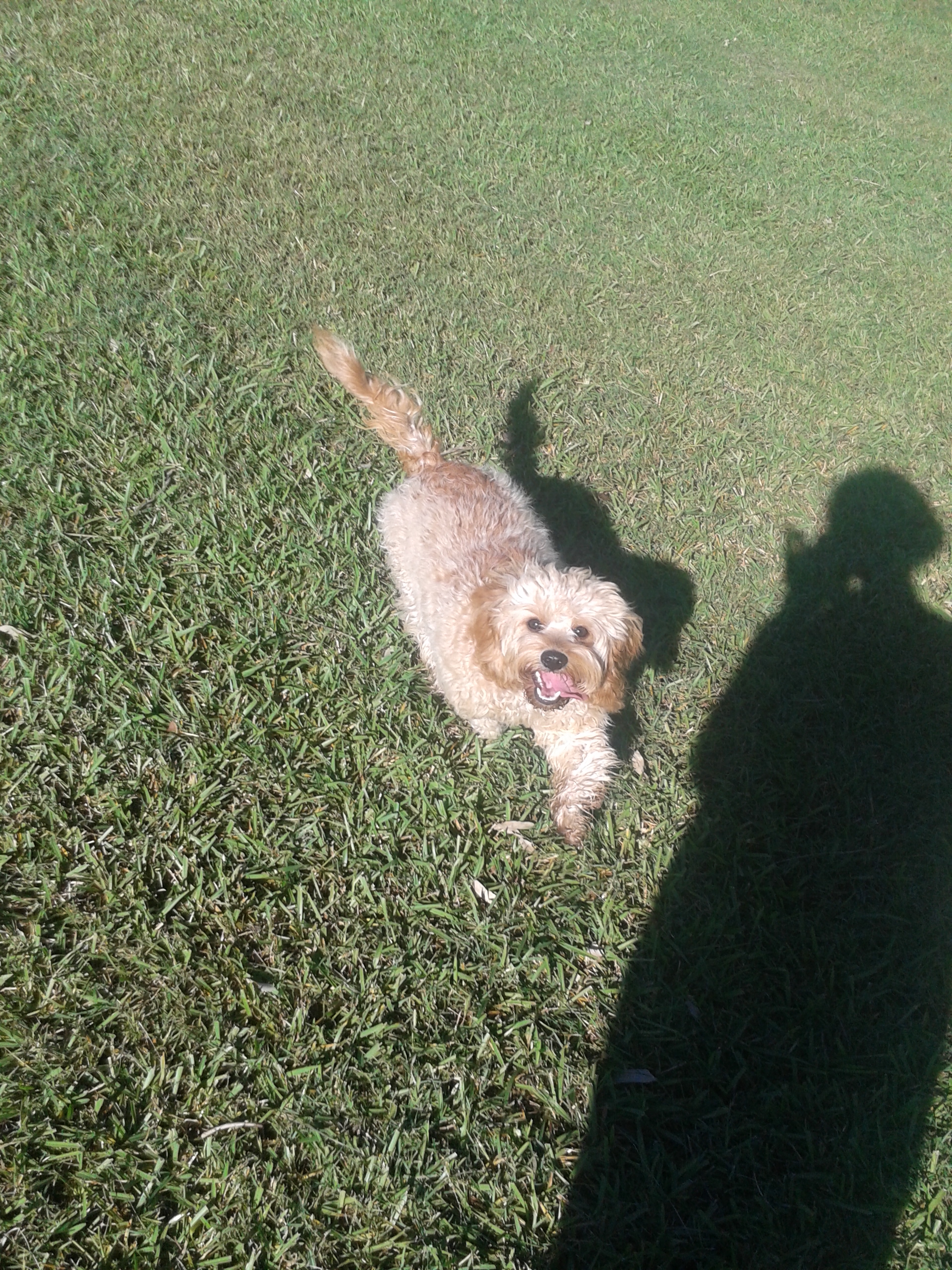 Once again thank you for having Hope, we have one very tired doggy
Ellie & Brian enjoyed a day trip to the beach while staying at Small Furries -
Sharna
-Lisa thank you so very very much! You made our holiday so much better, knowing our fur babies were being well looked aft
...
er. Seeing pictures on Facebook was just wonderful and really put our minds at ease! We dropped off 2 little rascals, and 10 days later we picked up 2 very well behaved dogs! We couldnt thank you enough!! Ellie and Brian can't wait for their next holiday! Thank you again!!
Charlie, Rory, Penny & Nikki
All had fun visiting the dog park everyday for a good run.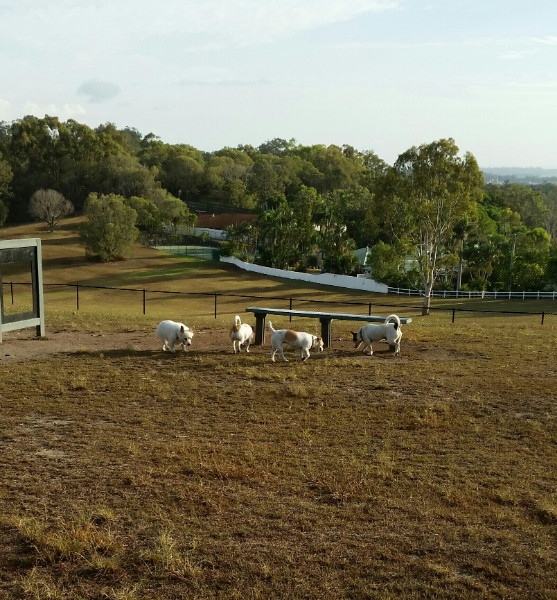 Miss Moo gets a visit in her own house every day and loves to have her cuddles on the lounge
Archie didn't stay at Small Furries as was very happy to roll around n the sun in his own back garden
Splodge, Tabby & Oliver were long term boarders at Small Furries & are now looking for thier forever homes as thier owner is unable to take them back.
Cricket made himself at home at Small Furries, sneaking into my bedroom claiming he was too young to sleep in the cat rooms.
Chico, Napoloeon & Annie having a swim to cool off on a hot day -
Mary - Thanks so much for looking after out babies, we will definitly recommend you in the future.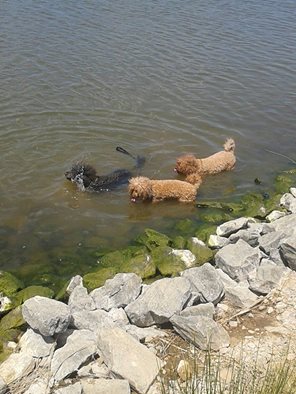 Noel's last morning at Small Furries after staying with me for a month, while his mum was in hospital.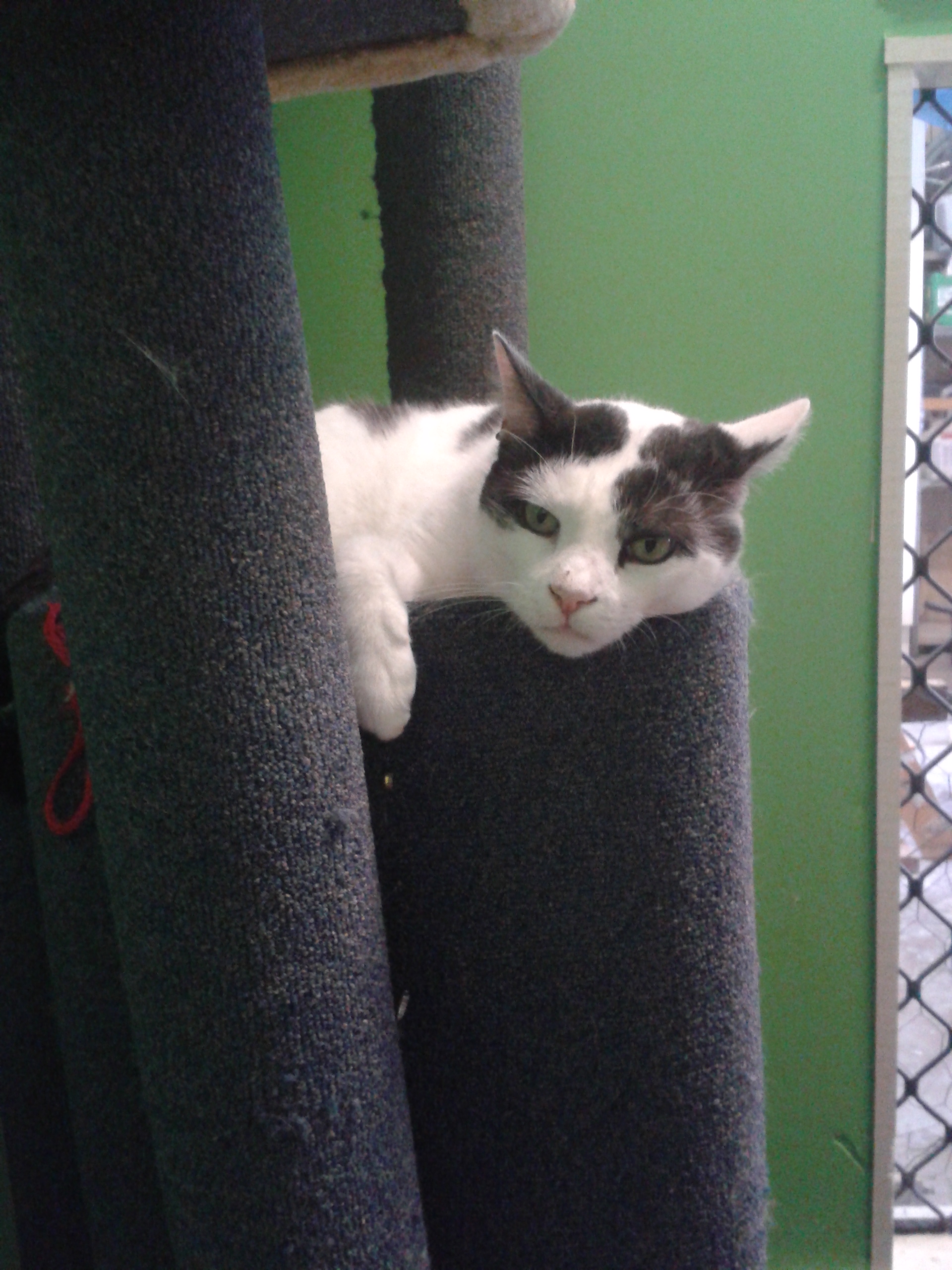 Now you see me, now you don't. Little Sito shows off her new bunny outfit at Small Furries.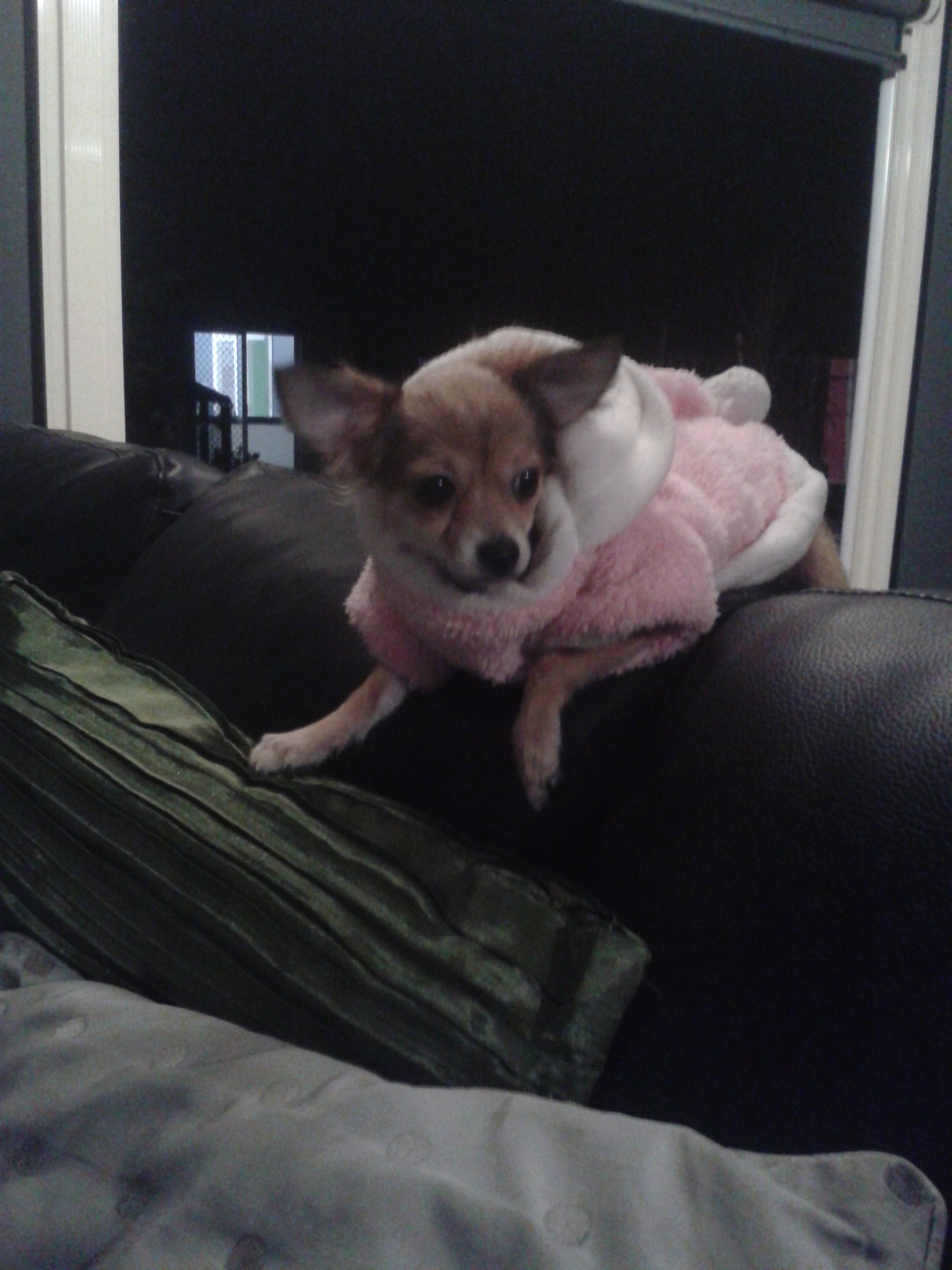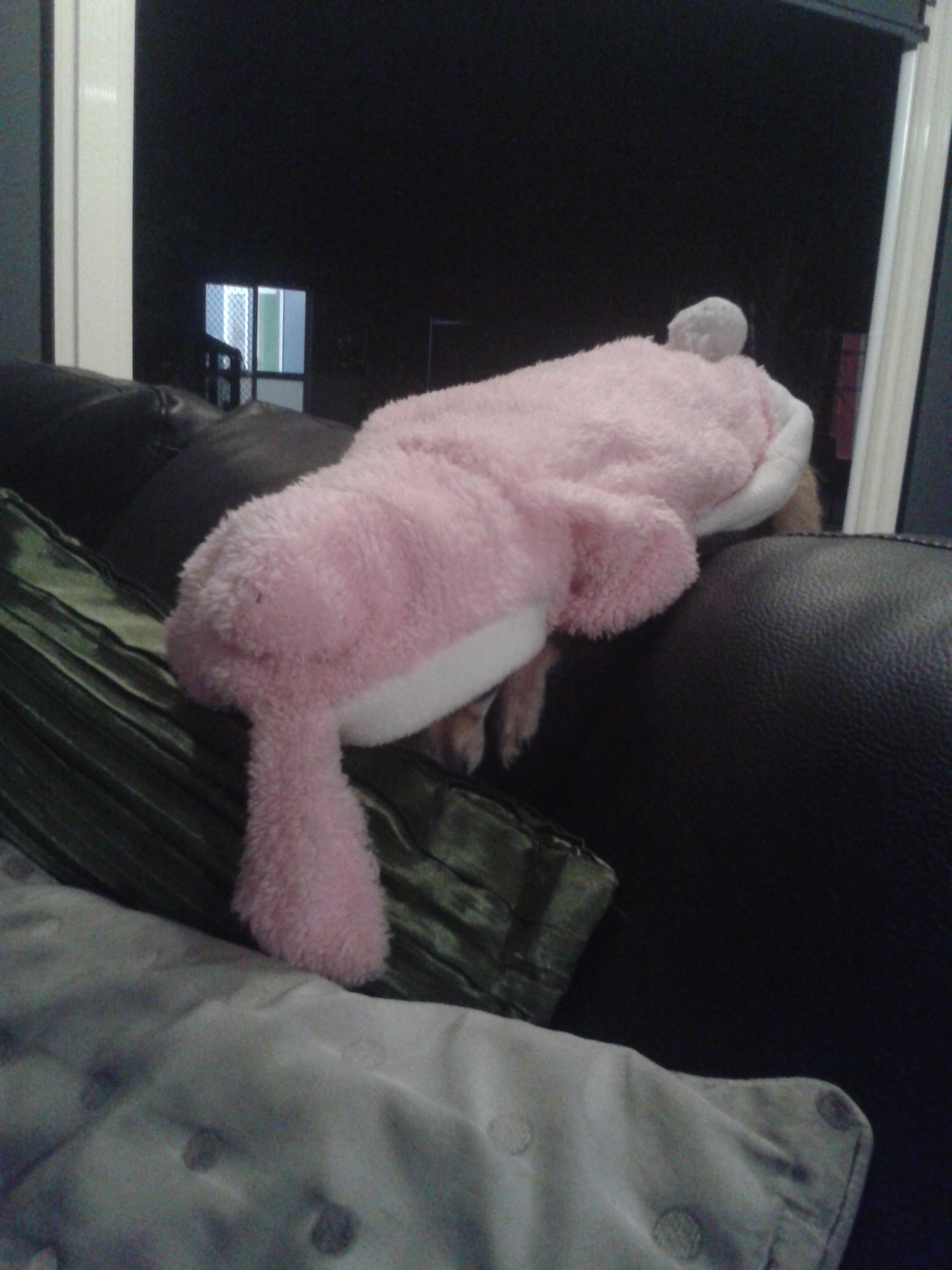 Daisey & Archie love the new cat frame at Small Furries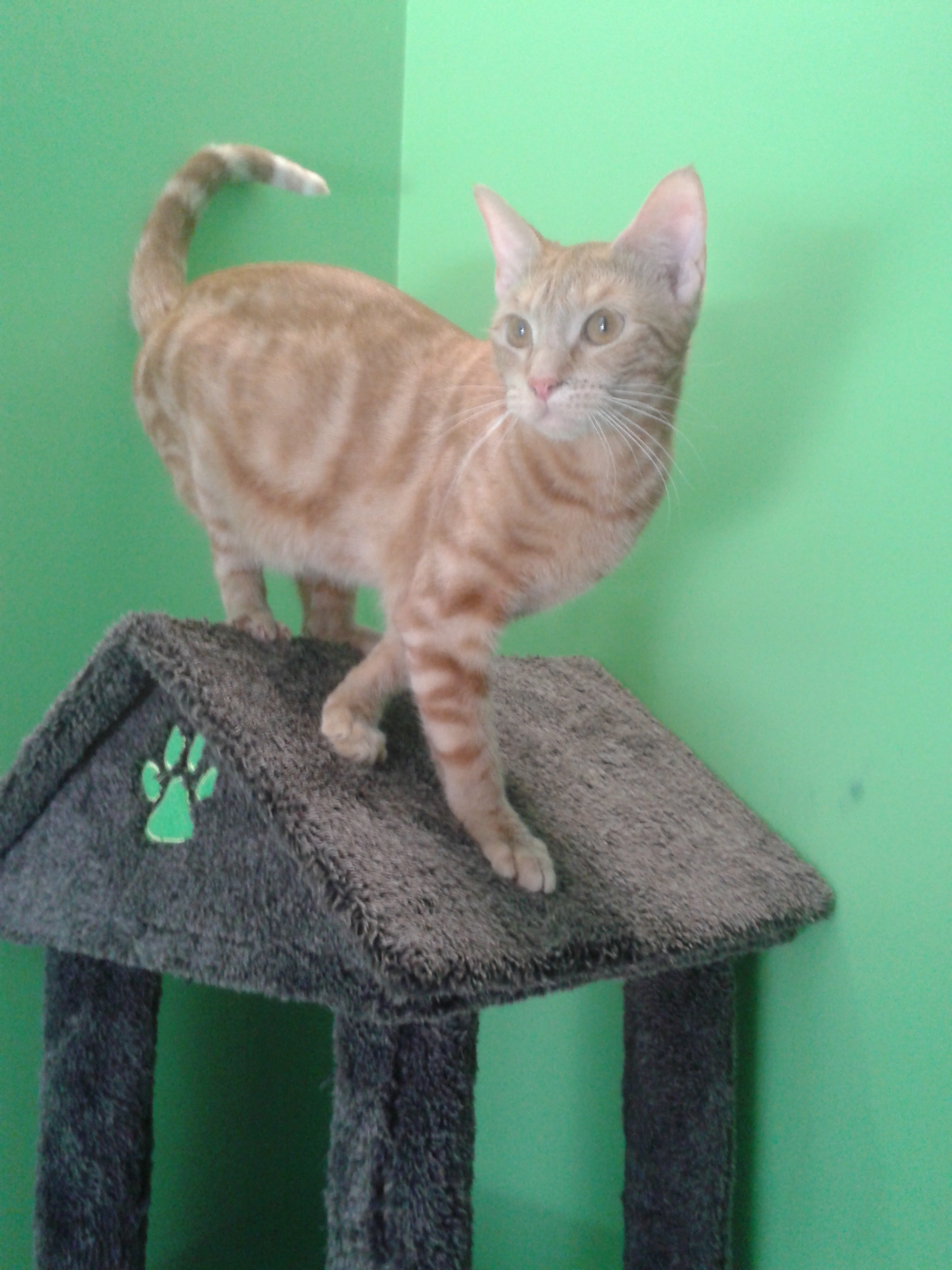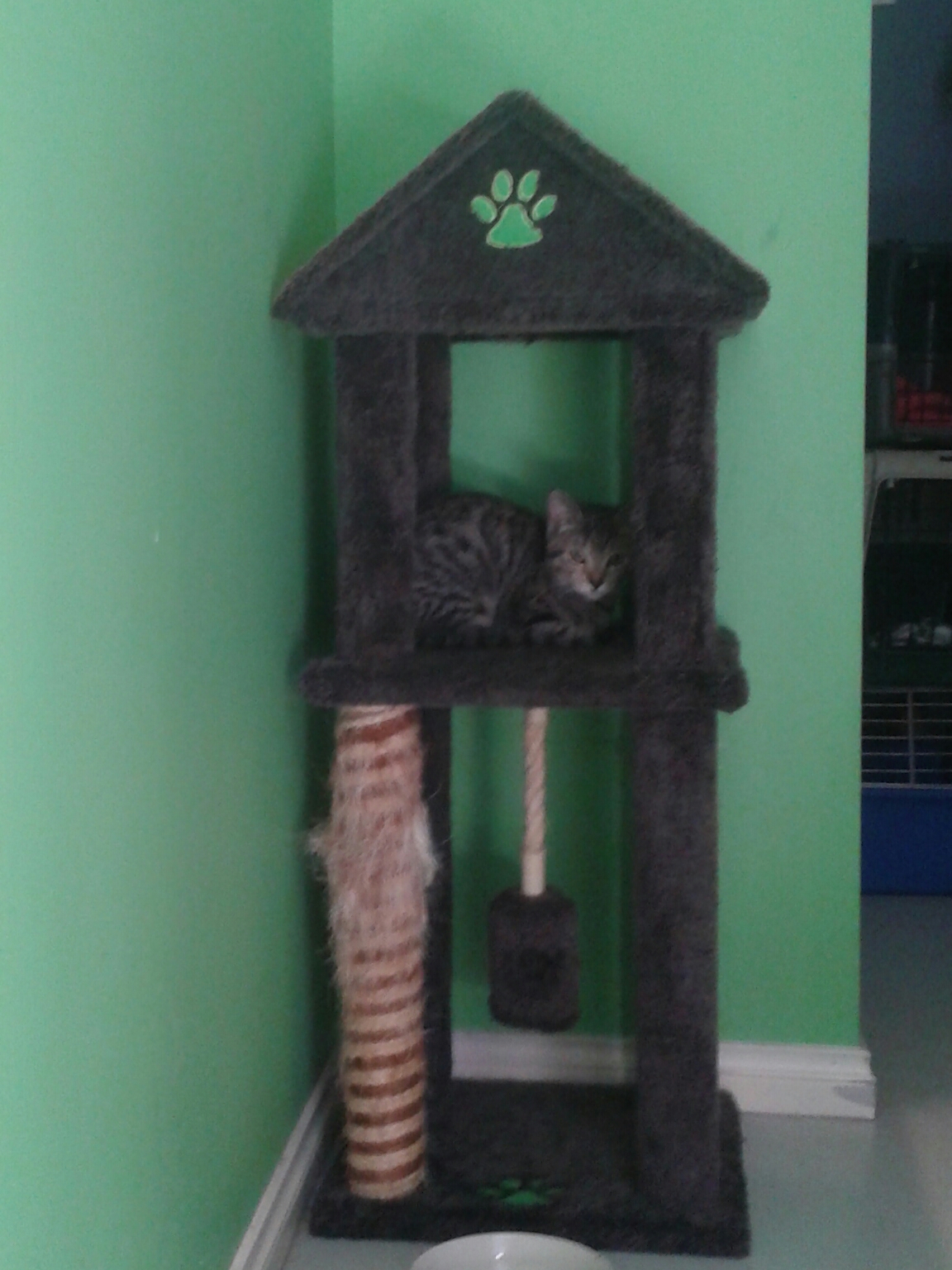 Scruffy was enjoying being the only dog staying at Small Furries by sneaking an evening cuddle with me.
Sharon Reynolds Heath — 4 starThank you for minding nala whole we were away she hasn't left my alone! Like my shadow follows me everywhere sits on my chest aand knead me till I wake up!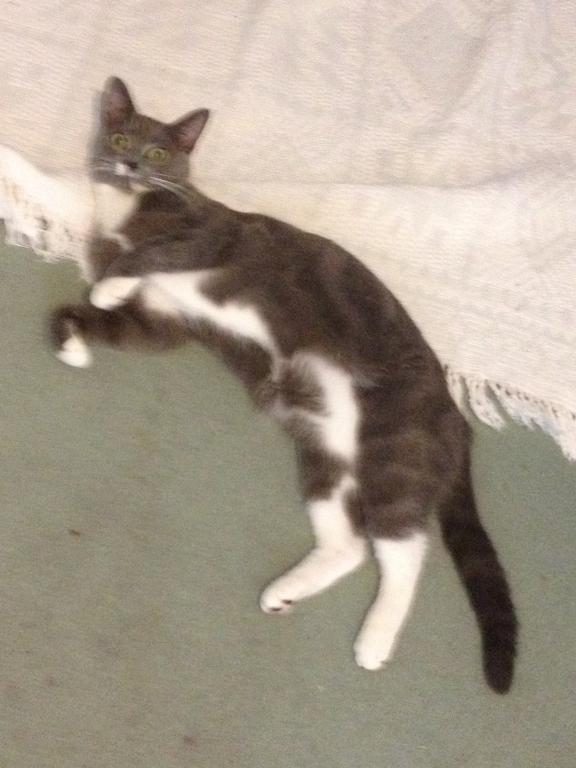 Gail Kresh — 5 starI sold my property 4 weeks ago and was going on holidays for Christmas and was worried about where my daschund Benny was going to go until I got home to my new unit. I found Lisa and could not be more grateful for the care she gave to my little dog. She even helped him lose those extra kilos with a lot of exercise! Seeing updates with pictures of him having fun really eased the angst of leaving him behind for a few weeks! I could not recommend or thank Lisa enough for her services! Thank you again!! Gail & Benny Kresh - Benny has been back to Small Furries for another holiday since this was posted.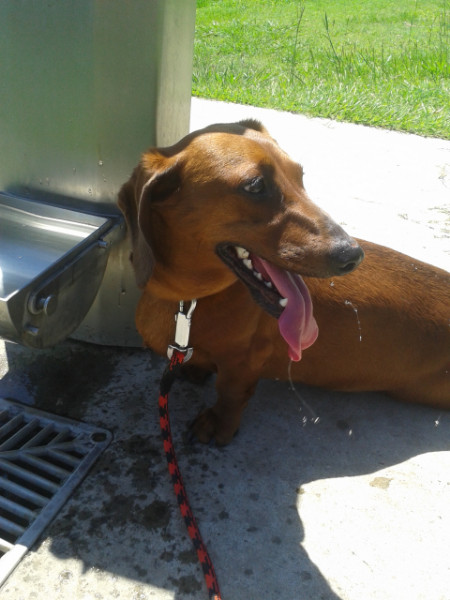 Samantha Laffey — 5 starLisa what can we say but a big big thank you. U made our day even more special by bringing our big baby to our wedding. Randy was so well cared for days leading up to and on the day of our wedding. You were able to keep him calm qhen even I and andrew werent. We could never thank you enough for what u did for andrew, randy our rotty and I. Thank you xxxx -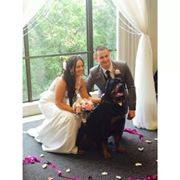 Becky Maree Gardiner — 5 starLisa really came through when we needed her as we were in a different county and our previous pet sitters were about to dump our baby. lisa had skylar in 45 minutes of getting that knowledge and looked after our puppy skylar for over a week the way she should be treated thank you so much lisa you really were mine my partner and skylars life saver!!!! :)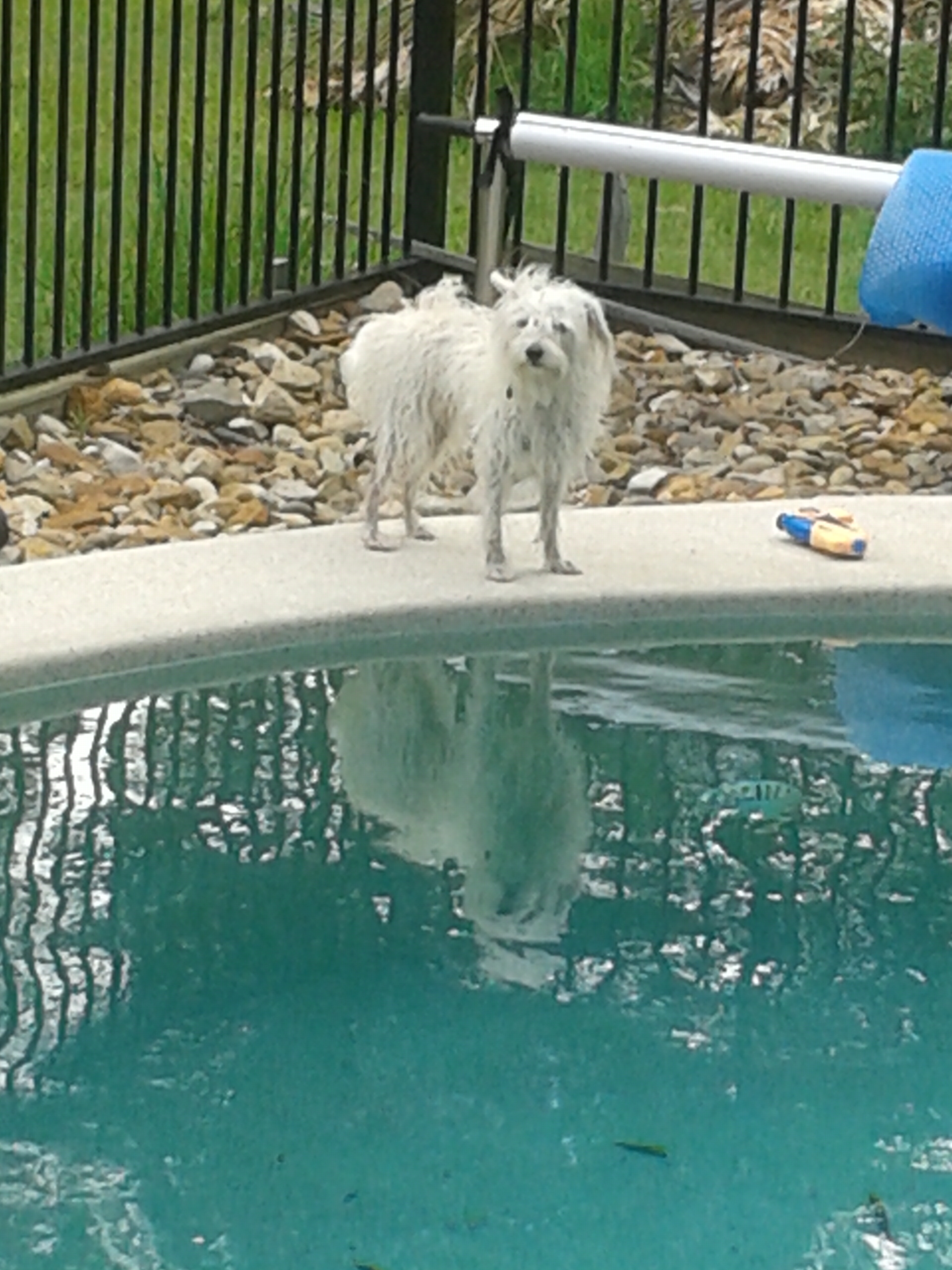 Meagan St Leon — 5 starWow! What an amazing place for your precious animals! We are so happy with how our cat was cares for and how relaxed he was even when we picked him up! Highly recommended! Can't speak any higher! Amazing! Thanks so much again!!!!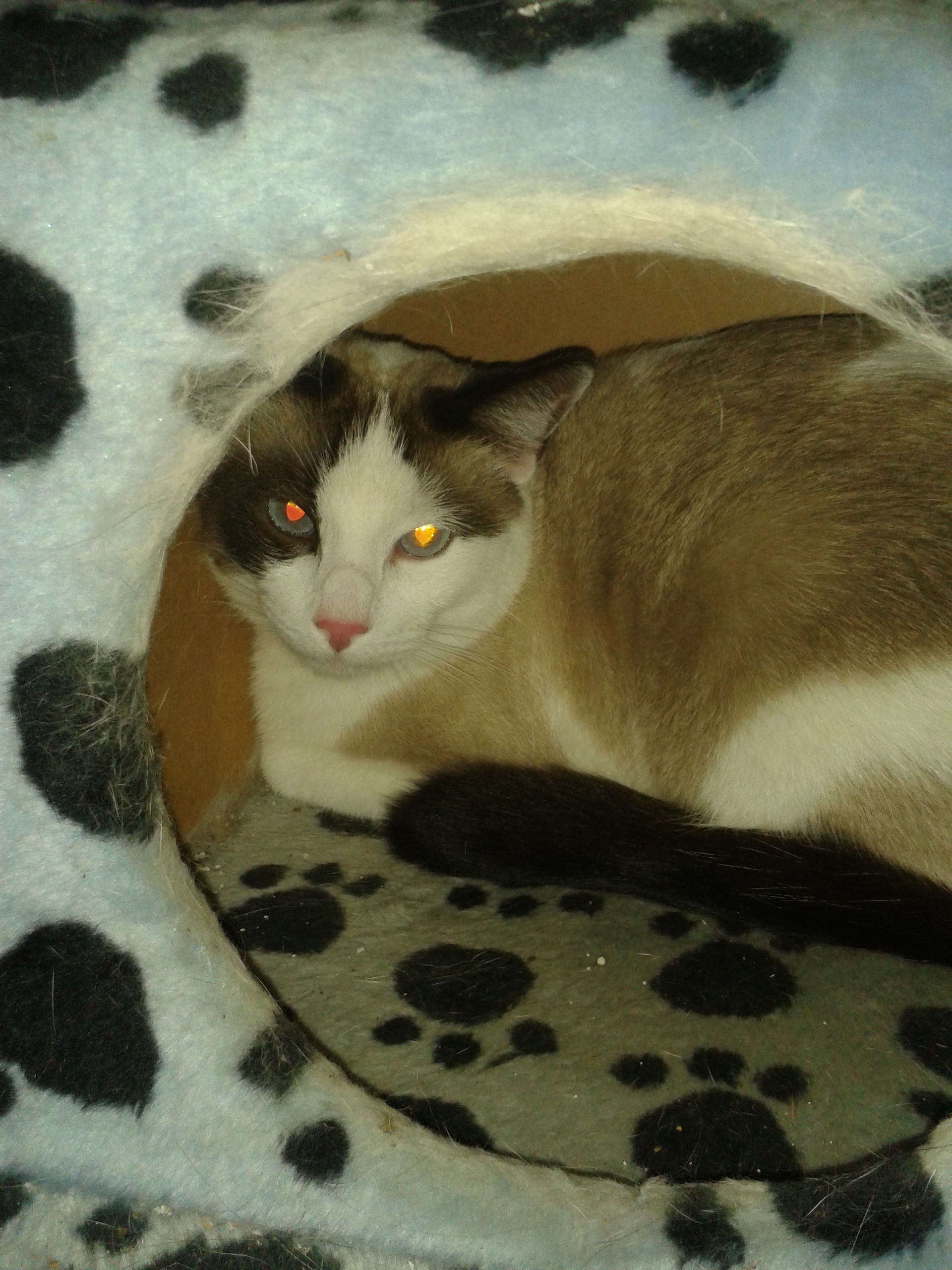 Renee Czapla — 5 starThank you so much Lisa for taking care of our dog Misha while we were away! She was truly spoilt and very well looked after! And thank you so much for going above and beyond today by coming with me for our first off leash experience with Misha! I am feeling much more confident in taking her for a run at the park while juggling her and the two little kiddies! Definitely a positive experience and I will not hesitate in recommending your services :-) thanks again!
Pippa Snowdon I think Spencer is missing his pals.
Skylar, Nikki, Snowie, Bronx, Baxter, Spencer & Roxy all out on thier afternoon walk.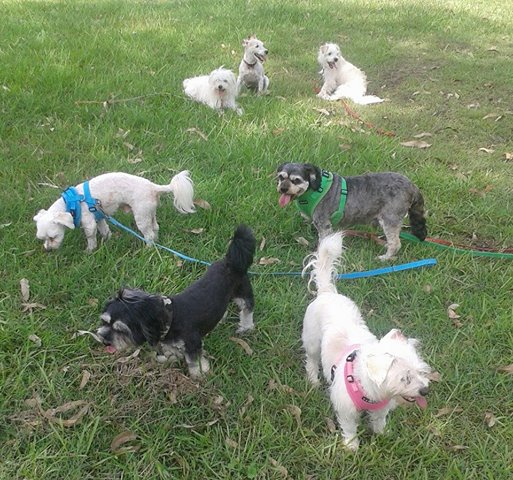 Michelle Jakubenko My boys!! Gosh, I miss them. Looks like they're having fun. Thanks Lisa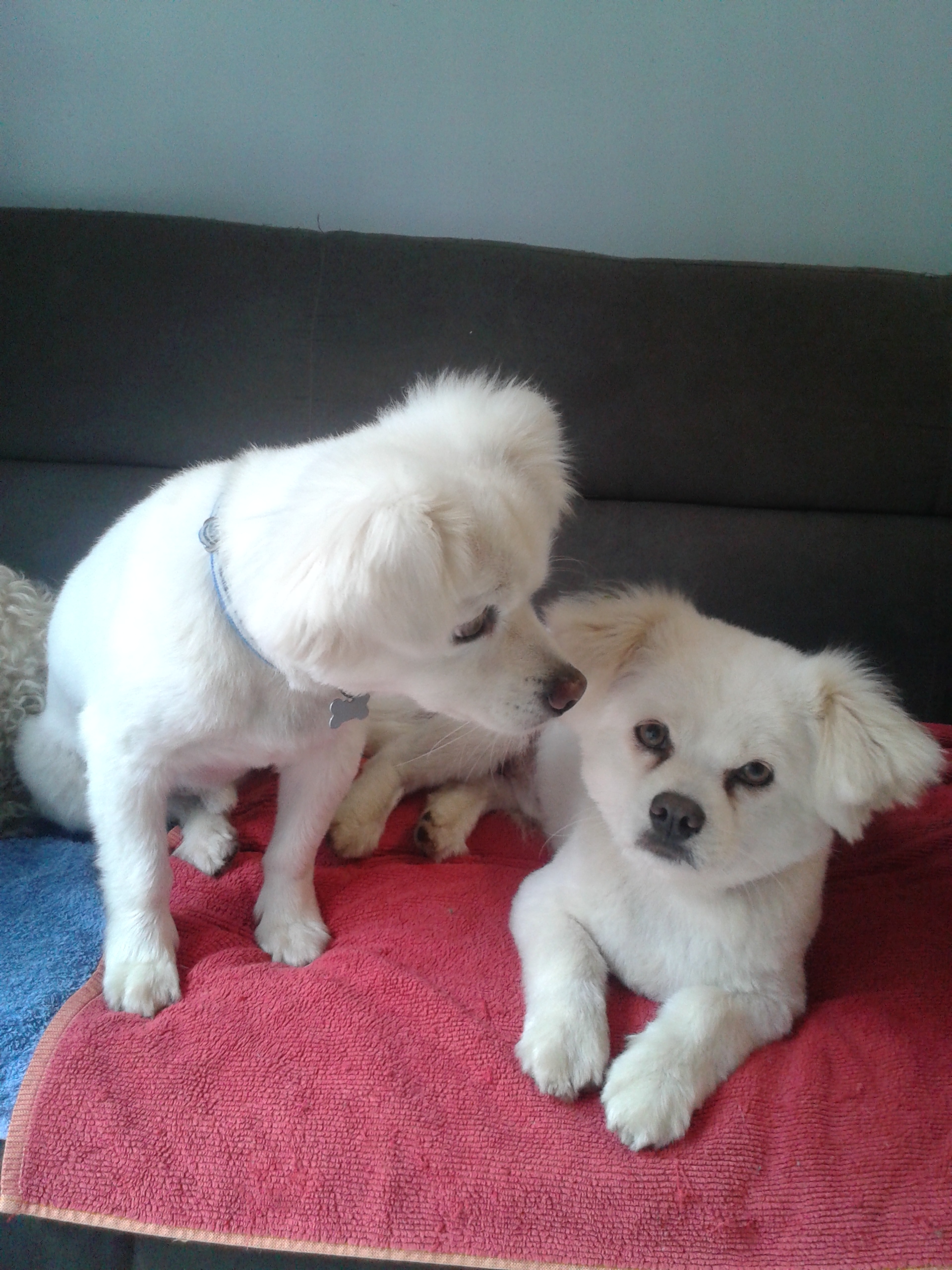 Rebecca Hudson — 5 starGreat service. Thank you for loving after our babies.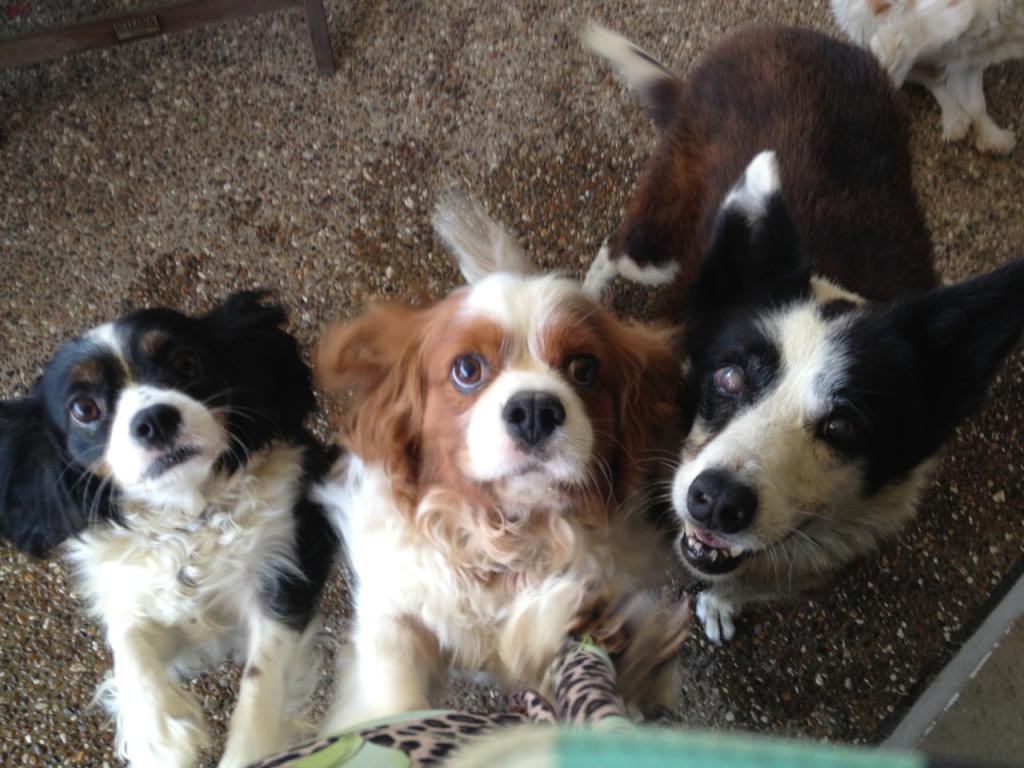 Lisa`s knowledge of pet nutrition is fab, over the years she has given me great advice with my 2 dogs. I would really recommend her and the service she offers. Belinda via facebook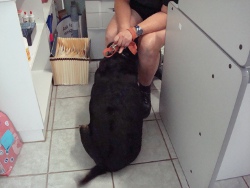 This is my black labrador Britney before and after Lisa put her on a diet. Now she has so much more energy and has a new lease of life. Colleen
Thanks Lisa for doing such a great job, the animals all looked very happy when we got back, we will not hesitate
to recommend you to our friends, & will book you next time we go away. Julie, Dave, Jessie, Samson,Lilah & Charlie. - we are now regular clients since sending this.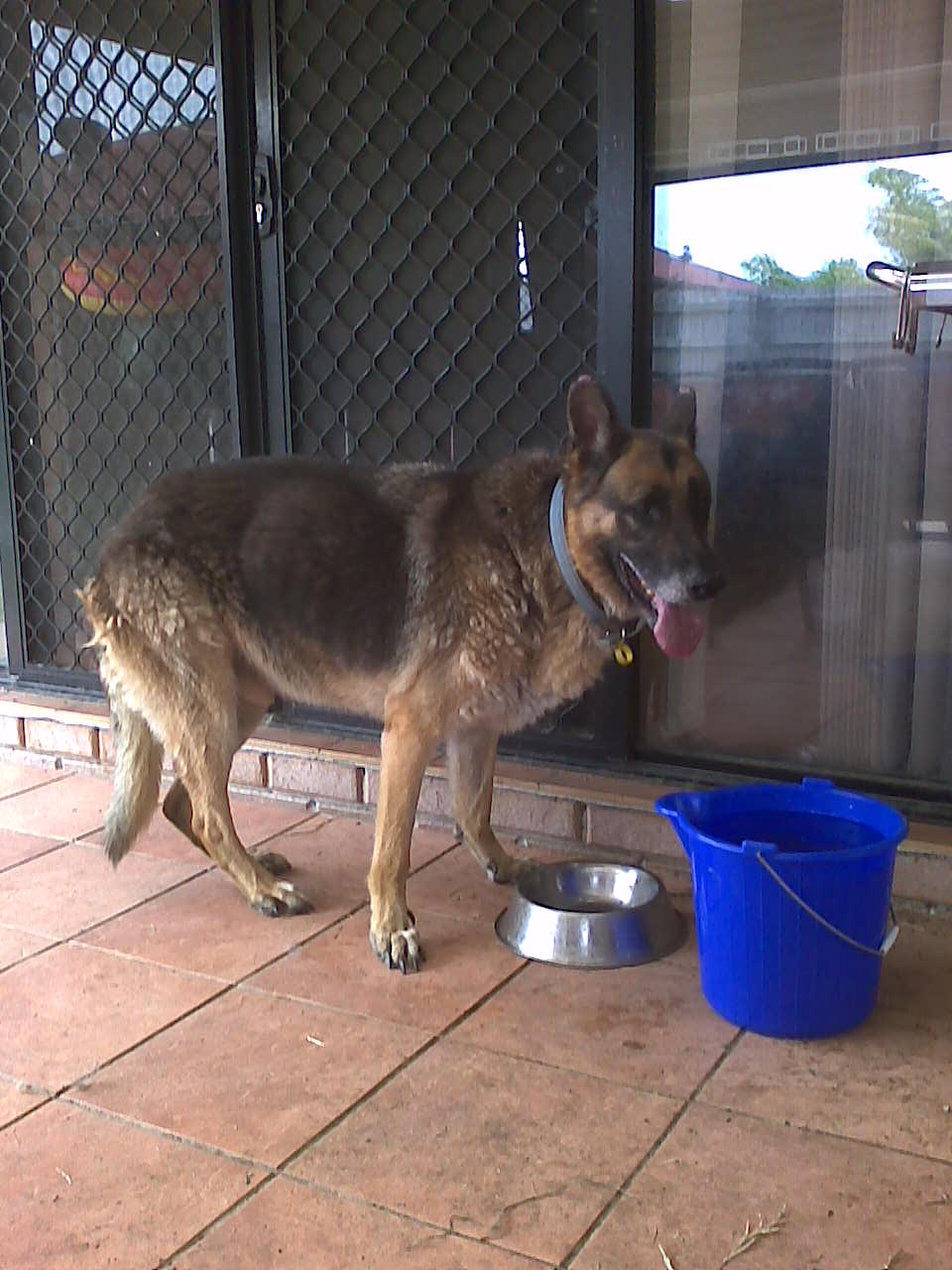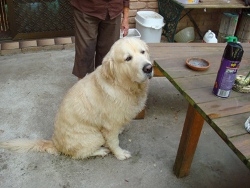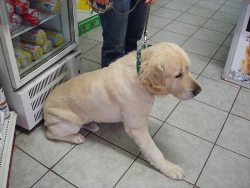 Lisa put Dylan on a strict diet to help him lose weight and walked him every week as part of exercise programme when I didn't have time to. He is a much happier dog now. Gary.
Lisa is a star and looks after Tinkabell for us every time we go away, we are so grateful to her as we know Tinks will be well looked after and be brushed every day, and the house will look lived in as the papers & post all get bought in. Rebecca, James & Audrey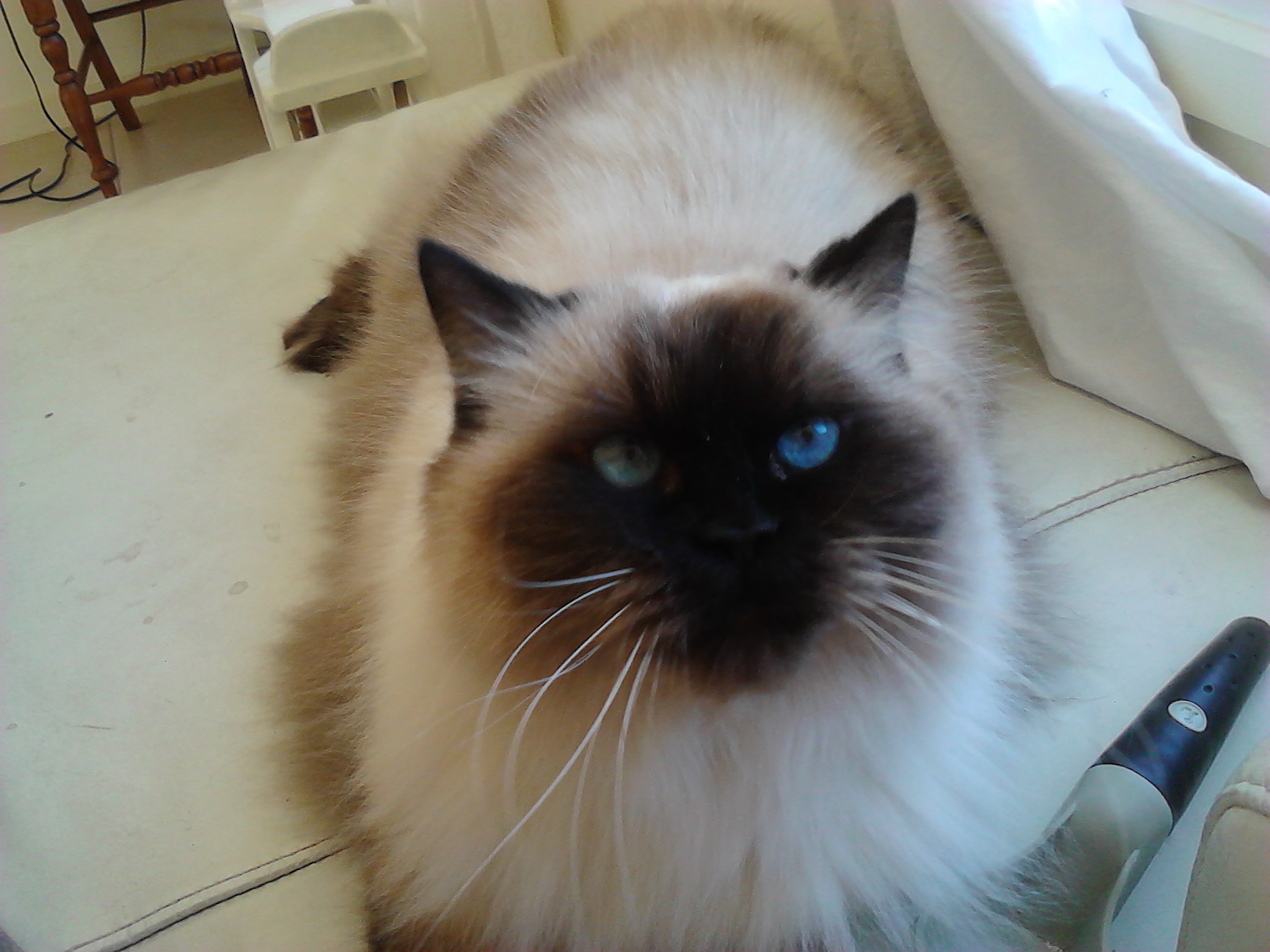 It was such a relief for me to know that Muppet was being looked after by Lisa & Paige while I was in hospital. I was able to concentrate on getting better knowing my Muppet was safe & happy. This is her being stroked by Paige. - Lorraine
I wanted to pass on a huge thank you from our Labrador Millie. She has never looked so good and her skin is much improved. Her hair is totally different, the lanolin feel has gone. She barely scratches now and most of the swellings have gone. She only has a little bit of dry skin around her bottom and the base of her tail, it must be heaven for her to be free of the skin irritation at last. So thank you from all of us its lovely to see Millie happy again.
Barbara Bechaz
I have used Lisa's Pet Minding service- It is wonderful and our beautiful dog was so well looked after I bet she is hoping we will go away again soon.
from Sam - Ormeau Lions Club on Facebook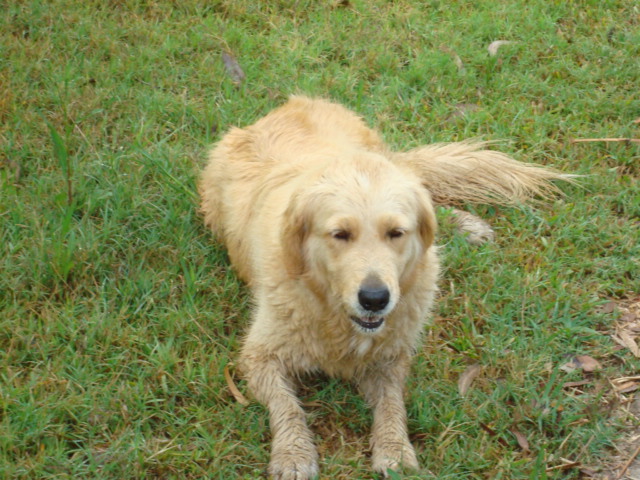 Some more of the lovely pets I have the pleasure of minding
Mini
Penny
Dexter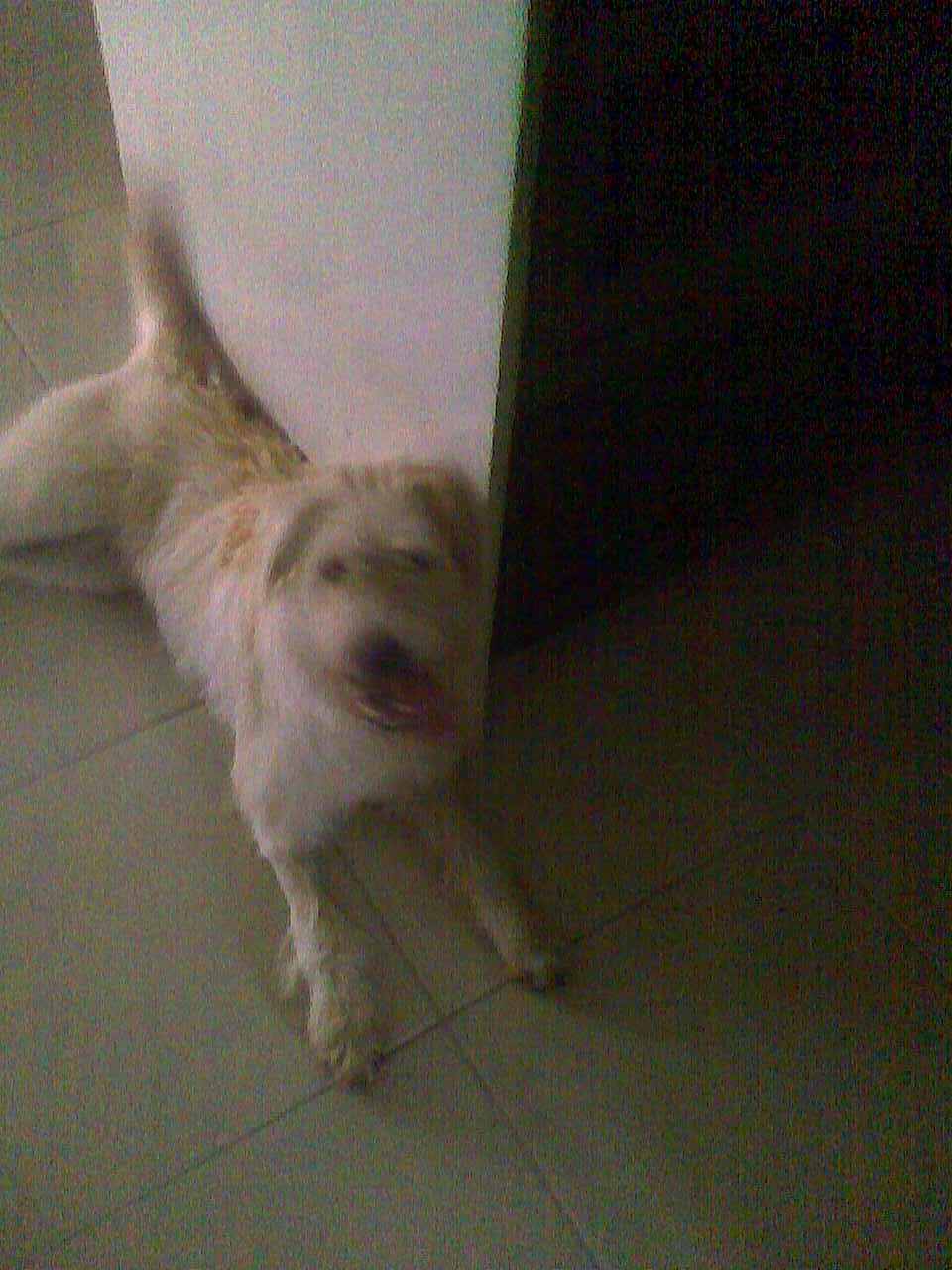 Birds, Sweet Pea, Paula, Piggy & Sookie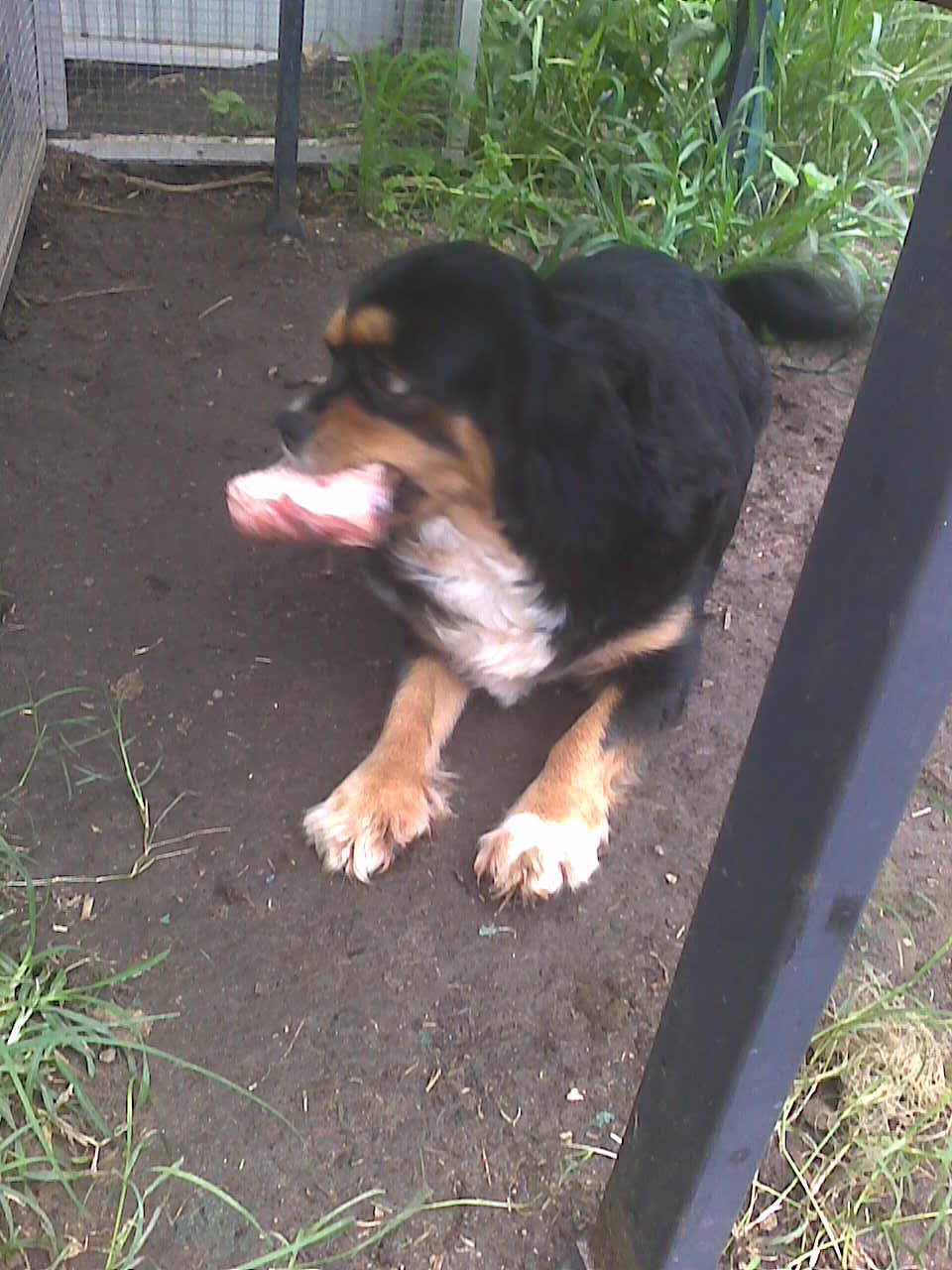 Buddy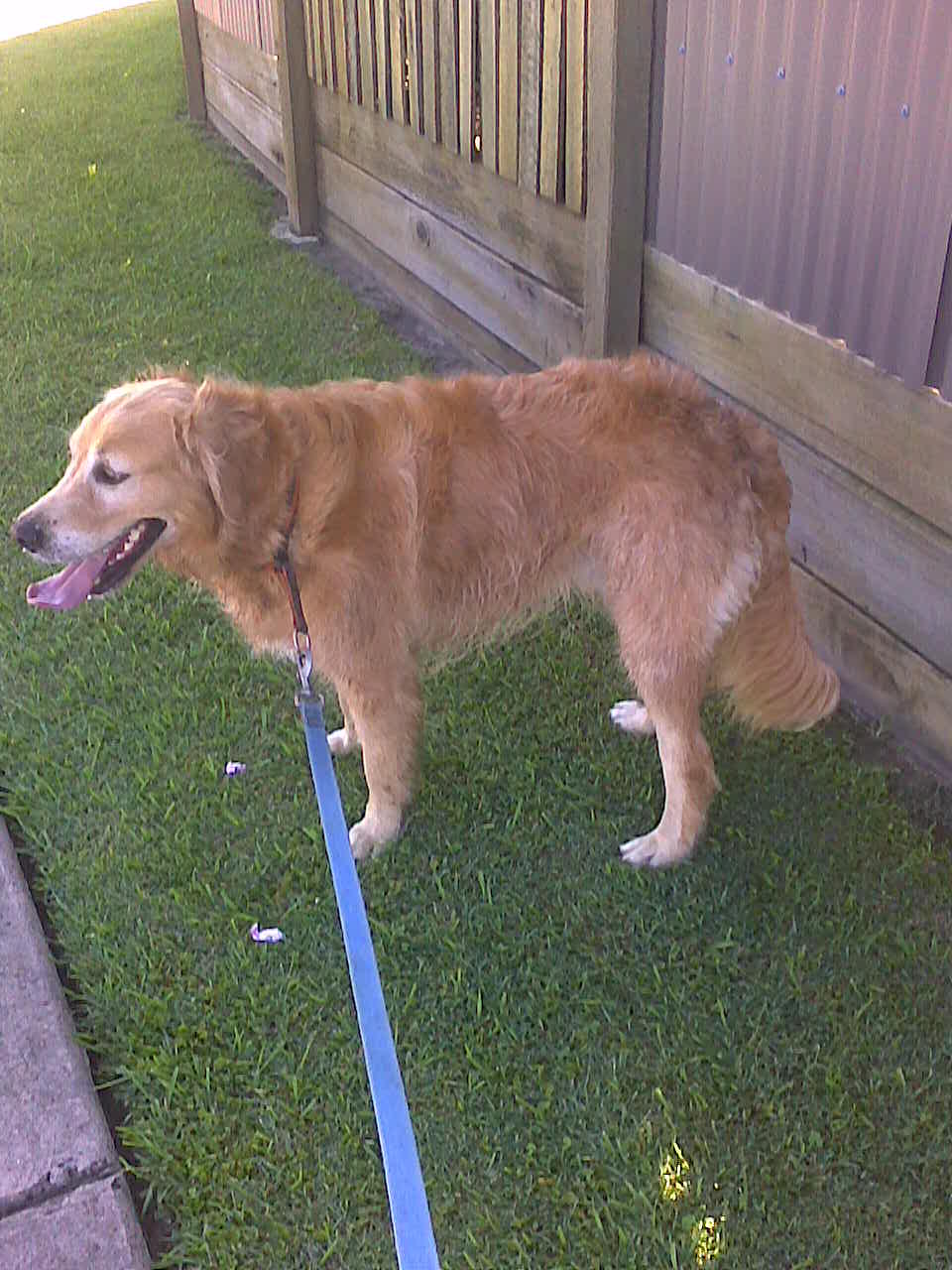 Piggies & Jessie